Dissolve Kidney Stones Easily with Aloe Vera
Home Remedies to dissolve kidney stones has been around for years. We just didn't know it. Nothing is worse than waking up in the middle of the night from kidney stone pain. One of my favorite home remedies to dissolve kidney stones is Aloe Vera.
I found out Aloe Vera dissolves kidney stones quite by accident. One day I had an attack of kidney stones and I was bleeding along with the excruciating pain. This was not the first time I had kidney stones, but this time I had no medical insurance and I knew that Aloe Vera is a natural healing agent; so I decided to take a piece of my Aloe Vera plant I had in the house and I cut it the length from the tip of my thumb down to the first joint on my thumb.
I cut the prickly sides off and one side of the smooth skin off of the Aloe Vera plant and I left one side of the smooth skin on so I could hold in it my fingers to eat it. It's very slippery to hold if you cut off all four sides. I ate the Aloe Vera meat not the smooth skin.
The reason I ate such a small amount is because Aloe Vera can act as a laxative if you take too much. Aloe Vera is very bitter but it stopped the bleeding and the pain started to subside at the same time. I continued to eat the Aloe Vera every 3-4 hours until the pain was completely gone and by the time the pain was gone, the Aloe Vera had dissolved the kidney stones enough that they were small enough to pass out of my body when I urinated. I drank loads of water too help flush the kidney stones out of my body.
I did not have to go to the doctor, nor the hospital to relieve the pain and there was NO infection from the bleeding because Aloe Vera is anti-bacterial and anti-fungal and the major pain was gone in no time. I was able to go to work the next day and carry on with my usual daily activities with no problem. Dissolving kidney stones can be easy and inexpensive when you use Aloe Vera to dissolve kidney stones.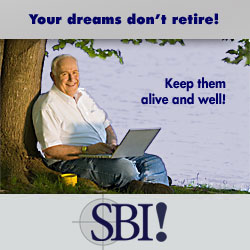 Ever since I found out Aloe Vera dissolves kidney stones, I keep a small Aloe Vera plant in the house; and whenever I was away from home, I would buy the juice or gel because there's no fuss and it was easy to drink when I was at work.
Do You Have A Home Remedy Tip For Kidney Stones?
Did you dissolve kidney stones on your own with the use of a home remedy and/or stop the pain? If you did, other visitors to this site would love to hear about the home remedy you used to dissolve your kidney stones and/or stop the pain.
Home Remedy Tips Other Visitors Used For Kidney Stones
Click here to see Other Visitors Home Remedy Tips For Kidney Stones on this page ...
Beets, Carrots and Cucumber Juice Kidney Stones Remedy Tip

Take 2 to 3 medium sized beets, 3 to 4 carrots and 2 large cucumbers. Wash beets well to remove all dirt, remove skin from cucumbers and lightly peel …