About Me
Hi! I'm Evie Williams, this page is about me! I'm an ordinary person who's had her share of health problems like anyone else. I believe in using alternative medicine for healing myself. I think doctors are necessary but I feel it's of the utmost importance to take an active part in my personal health and wellness.
I think eating good healthy farm fresh foods or eating right out of your garden, taking vitamins, minerals and herbal supplements helps me maintain a happy healthy lifestyle.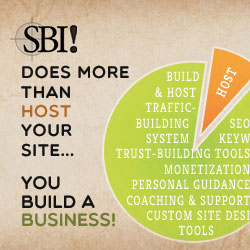 I'm not a doctor so be sure to consult your medical practitioner for any advice you may need. I think most doctors try to do their best to help their patients but they are not always right. After all, they're human too and all human beings make mistakes. I don't care who we are, what religion we subscribe to, what profession we are in or what nationality we come from, none of us are right 100% of the time. I go to the doctor whenever it's necessary and there's been times when I've had to consult with more than one. When I feel his/her advice is good and helpful I listen to what they tell me and take their advice.
However, there have been times when I strongly felt that what the doctor(s) were advising me to do wasn't the best thing for me. On those occasions, I didn't listen to them. I did my own research, took whatever foods, supplements or herbs to heal myself and I stayed away from the prescription drugs they recommended. As you will see what I did to help myself when I had kidney stones. One of the best books I've ever read which helped me tremendously is Prescription For Nutritional Healing by Phyllis A. Balch, CNC and Dr. James F. Balch. It was my bible of health so to speak when it came down to what foods to eat or stay away from, what pots to cook in because of what may or may not leach into my food. It told me what herbs and vitamins as well as how many i should take and the number times a day I should take them. It gives an explanation of It covers what the vitamins heal and it covers aalmost every kind of ailment a human being can get and how to counteract them with the proper foods, herbs and vitamins supplements. I still consult that book to this day because just about everything I need to know is in this book.
On the other hand, If I decided to take the doctor's advice and take a prescription drug, and upon taking that drug, if I found it caused any side effects, I immediately stopped taking it; consulted Prescription For Nutritional Healing to find out what herbal or homeopathic remedies I needed to heal whatever problem I was having BECAUSE I can't see healing one problem only to damage other perfectly healthy organs from taking that prescription drug just to heal the one problem I originally went to the doctor for in the first place. Also, I was able to alleviate a lot of pain too and function without feeling tired and sleepy all the time.
I'm the one who has to live with my body, not the doctors. There are licensed Herbalist, licensed Acupuncturist and licensed Chiropractors out there as well who also offer good advice. There are also medical doctors who practice traditional medicine along with alternative medicine. I believe in exploring my options and seek out what's best for my particular circumstances no matter where you get the advice as long as it's sound advice and I am healed without damaging other parts of my body. The objective is NOT TO SUFFER and stop the problem and prevent it from happening again. What I want is optimal health and wellness. I want to be happy and feel good. I don't like the feeling of SICK and I most certainly don't like the feeling of PAIN; so I read and research to find out what's best for me to avoid those negative feelings as best I can and to keep my doctors visits to a minimum.
I thought since I've done so much research over those 22 years I had hyperparthyroidism(hyper-para-thyroidism) and kidney stones, rather than keep it all in my head, maybe someone else might benefit from what I did to help myself. REMEMBER though, I am not a doctor and everyone's body is different, so be sure to talk to your doctor or health care provider about whatever you decide you want to do with your health before you actually do it. What works for one person may not necessarily work for someone else. I'm only telling you what worked for me. What you decide to do for yourself is your personal choice and I take no responsibility for any of your personal choices.
I don't shop for much in the way of food at the big supermarkets anymore unless I can get the exact same organic product there at a cheaper price. Otherwise, I'd rather pay the higher prices for fresh grown organic foods because they don't have any pesticides, artificial flavor/coloring or preservatives in them. Those things harm you and the produce in the supermarket is not ripe when you buy it because it's picked too early so as to keep it from spoiling before it gets to your dinner table and it's usually not very flavorful either.
If I can't get to the farm, I'll shop at the farmers markets, a health food store or green market where the food comes from locally grown farms and is more nutritious and flavorful because it's fresh picked.
Last but not least, I find it's much easier to pay higher prices for fresh picked food than it is to pay for doctors, hospital, medical bills and prescription drugs that are usually quite harmful to you not only physically but financially as well. In my mind, the road to bankruptcy is much faster when you have to buy prescription drugs and pay hospital bills than it is when you pay higher prices for fresh wholesome organic food. For optimal health and wellness, I need a healthy body, mind and spirit plus healthy finances. I find that eating healthy foods and taking live herbal supplements has kept me quite healthy and my visits to the doctor is minimal.
I sincerely hope that what I've learned will be of some benefit and encouragement for you to start taking a more active part in your health and wellness if you're not already doing so!
Best Wishes and REMAIN FOCUSED on What You Want!